VACANCIES
Sorry, we currently do not have any vacancies at present.
This week
next Monday 6/4
Entertainment
OPEN MIC NIGHT hosted by Mat Roberts (8:30pm)Come and join in the fun, whether its singing, playing or just enjoying the tunes, this is a great night for everyone
next Tuesday 7/4
Special Event
QUIZ NIGHT (8:30pm)Hosted by Fran Pegg Quiz of general knowledge, film, music, sports and TV Teams of up to 4 £2 entry per person Winner gets the pot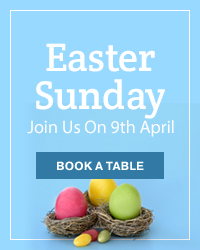 Reviews
One of the best pubs in Bedford for service, food and friendly atmosphere. Nothing too much.
Natasha M - Bedford
Rooms clean and tidy...Good range of ales...Decent wine offer, Very good Full English Breakfast
JPG, Leek, UK
Fantastic place...Good Staff...Food second to none...varied selection of home-made meals
Tessa G - Bedford
Friendly helpful staff and great food, certainly go again
Mary S - Bedford
Brilliantly situated in Bedford, welcoming friendly staff, nice Breakfasts
Karen H - Holbeach
Best pub in Bedford
James R - Bedford
Your in for a treat...Comfortable and extremely clean rooms...fantastic for the price... welcoming.
Tom F - Newmarket
Kind and friendly owners, central located, home from home feel, wish we could stay longer
Mr & Mrs Hall - Tasmania, Australia